How to intrigue, move, and electrify consumers and potential clients with your or your company's brand — and with your stage presence and public speaking prowess
By David Freeman and Mark Anthony Bates
If you think you've seen it all, that certainty will be shredded within minutes of this event launching out of the gate. In these two days you'll master dozens of techniques, unlike anything you've encountered before, for creating deep and lasting emotional engagement.
Any speaker or business needs to know the secret languages of the mind, heart, and gut. You're about to become fluent in all three.
Note: This event is limited to 20 attendees, to ensure each person receives ample personal attention from the presenters.
Dates:
Sat-Sun, June 15-16, 2013
9:00am-6:00pm each day
Lunch is included on both days.
With a bonus session (no extra cost) on the morning of April 17
9:00am-noon
Location:
Sheraton Gateway Hotel
6101 W Century Blvd, Los Angeles, CA 90045
Los Angeles, Ca 90045
(310) 642-1111
google map
Contact: David Freeman
(310) 394-0361
freeman@dfreeman.com
The Event Will Cover:
Day 1 Morning: Develop Star Power in the Age of Authenticity
(No theory, just drills. Rocket your public speaking to a new level.)
Day 1 Afternoon: Exact Techniques to Brand for the Heart, Mind, and Gut
Day 2 Morning: A Case Study Called "You" (Live professional coaching)
Day 2 Afternoon: Use Hollywood Techniques to Tell Your or Your Company's Story (and master Logical-Emotive Flicker and Logical-Emotive Layering) (No theory, just drills. Become the most compelling speaker at any conference.)
Bonus session, the morning after the event: How to Intrigue and Excite With a Tech Company's Brand
---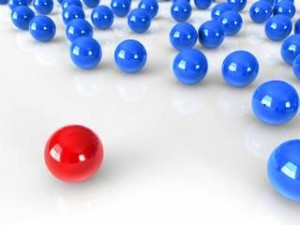 The Challenge
Four billion videos on YouTube. Want people to notice you? In addition to YouTube, you're competing with Pinterest, "World of Warcraft," and a reality TV star nobody heard of two weeks ago.
In the 1970s, people were exposed to 500 ads a day. Now it's closer to 5000.
A new world requires new techniques if you're to win big.
When it comes to speakers, being dynamic and relevant is, unfortunately, no longer enough. People want to know you're connected to them –– and not just by social media. We're talking about something beyond relevance
When it comes to brands, some flounder and lose a fortune, like Sony. Others have figured out how to thrive in the new landscape, like Apple, Red Bull, IBM and Nike.
This fast-moving two-day program has two components. Half involves deconstructions of what the big winners are doing. Every business, large and small, as well as every individual practitioner can triumph with the same strategies.
The other half of the event is composed of 40 drills you'll do right in the room. They'll ensure you master both speaking and branding in a world that needs what you have to offer, now more than ever.
---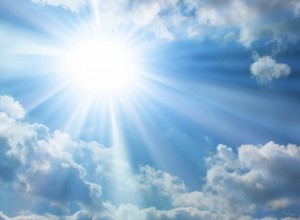 DAY 1 – MORNING (Sat. June 15) / 9:00am to 12:45pm
Session by David Freeman
DEVELOP STAR POWER IN THE AGE OF AUTHENTICITY
(No theory, just 25 drills. Rocket your public speaking to a new altitude.)
Speaking and presenting are the focus of Freeman's Saturday morning and Sunday afternoon sections –– although the words "speaking" and "presenting" hardly describe what's in store…
What the Saturday morning and Sunday afternoon sessions are not
These sessions are worlds away from anything you've seen in any class on public speaking, any book you've read on the subject, or any instructional video you've watched.
There won't be any discussion of posture, the importance of preparation, what to do with your hands, the need for eye contact, or admonitions to not have too much text on a Power Point slide. These kinds of things are important, of course, but you probably already know them all. (If not, we'll show you where to learn these and other basics.)
What these sessions are
The Saturday morning and Sunday afternoon sessions go far beyond the above kinds of material, with techniques that are utterly new.
How new? New enough to actually give you the ability (among many others) to create, in an audience, the feeling that the world around them is new again –– vibrant, rich, and fascinating.
They'll be extremely appreciative of you for giving them these gifts, and they'll bond with you, your company, your products, and your services. After all, you've given them aliveness and insight, and these are treasured experiences.
Neither the Saturday morning nor Sunday afternoon sessions contain theory; instead, they're packed with drills we'll be doing right in class. The drills are fun, but will from the very first one onward you'll be transformed.
You'll master a wide set of completely new skills that will turn you into a superstar presenter, without needing to change your personality or put on any kind of "act."
In fact, the opposite is true. There's no need to "be" someone. Acting would only make you a phony. The drills you'll practice will unleash and magnify abilities already innate to who you are.
The Saturday morning session will expand by magnitudes the amount of space your presence and energy occupies, and the vibrancy you bring to a room or auditorium.
In the Sunday afternoon session, Freeman will distill secret from Hollywood storytelling masters and show how you can use these techniques, addressed to your audience's subconscious, in your presentations. Doing so will lead them through a gripping emotional journey, ignite revelations within them, inspire them, and drench them in new, exciting viewpoints.
More about the Saturday morning session
In an age marked by egalitarianism, "star speakers" can feel hollow, puffed-up and narcissistic. The public often prefers the rawness of YouTube videographers or the people on reality TV shows because they seem real.
This is a quandary for any speaker. How can you be a star without being phony? The solution for public speakers and salesmen is more complicated than just disclosing some self-deprecating tidbit now and then.
When a Hollywood star walks into the room, they turn heads, and not just because they're famous. One of the reasons they became famous in the first place is because they radiate a certain "aura" –– a presence that others can feel and that magnetically draws them in.
In this section of the two-day event, there is no theory. Instead, you'll learn and practice 25 different drills that will allow you master consciously what stars do unconsciously. By the end, you will literally "fill" a room with your presence.
You'll feel it and others will feel it. And you'll have this ability for the rest of your life.
When you have a charismatic "glow" when you speak or present material, you're instantly assumed to be an authority. People listen and admire you, and they won't even know why.
But, as indicated earlier, there's more to the story. Our contemporary world is one of "we." People don't want slick salesmen; they respond instead to authentic individuals who care about others. (And that you care is a given –– or else you'd have no friends.)
Therefore, the drills not only show you how to radiate star power; you'll also learn precise techniques to ensure that everyone in your presence also feels like a star –– even if no words are spoken. When you make others feel uplifted, they bond to you and to the products and services you offer.
---
DAY 1 – AFTERNOON (June 15) / 1:45 – 6:00pm
Session by David Freeman
EXACT TECHNIQUES TO BRAND FOR THE MIND, HEART AND GUT
Audiences at an engrossing film are unaware what's drawing them in to the characters and story. Similarly, using techniques completely addressed to your clients' and customers' subconscious and unconscious, Freeman will show you dozens of ways to:
Get people to imagine how their life will be enhanced with your product or service. (Mind)
Touch and move them emotionally, sometimes in complex ways –– and/or inspire them. (Heart)
Ignite their passion so that they are not just loyal, but become evangelists for your
brand. (Gut)
Master the secret languages of the mind, heart, and gut, and your brand will forever become a meaningful part of your clients' and customers' lives.
A lot of money rides on this. Apple's got a brand. Sony doesn't. So people don't care about their products, which is why Sony just lost money for the fourth year in a row ($6.4 billion) and laid off 100,000 workers.
Why do some brands connect when others don't?
How do you refine and supercharge your brand so that people identify with it and have great feelings about you, your products, and/or your services?
How does an old brand become new again?
It's just like in the movies.
Have you ever bonded with a character in a television series or a movie? That character's attitude, values, quirks and characteristics were quite possibly designed by one of Freeman's students.
His clients are the movie studios and television networks of Hollywood and around the world. His students include some of the screenwriters and other key personnel behind the biggest hit films and shows of the past 10 years.
Freeman's tested, trademark techniques have been proven to work just as well for brands as they do for fictional characters, which is why Freeman leaves Hollywood further and further behind for branding.
Freeman will draw upon countless examples from the rise and fall of popular brands, and reveal the secret techniques used by Apple, Red Bull, Nike, Dove, and others that have been so successful creating passionate followings.
He will show that there are only three primary ways to create a successful brand: the Brand Diamond, the Emotional Pulsar, and the Co-Created Reality.
Every successful brand was knowingly –– or far too often unconsciously –– built using one of these three techniques. When a brand manager unwittingly removes the magic ingredient, the brand begins to decline.
These techniques work for branding both companies and individuals.
You'll learn these techniques –– and then practice them in class, tailoring them to you and your company or private practice.
1: First you'll learn to create a Brand Diamond using the technique that made Freeman famous. Simply stated, the Brand Diamond is what makes us return to a thing again and again. This is the technique used so successfully by Apple. It will work just as well for you.
2: Learn how to craft an Emotional Pulsar and your brand will never grow old. It will automatically shift and change with the times, forever in step, always attractive. Freeman will show you how.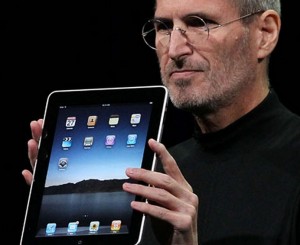 Using an Emotional Pulsar is how Dove separated itself from a hundred other soaps and skin-care products. It's the technique used by Red Bull, whose profits surged 40% last year. Someone might argue that Apple's success is due to making items that enhance people's lives.
3: Learn how to frame a Co-Created Reality and your brand will personalize itself to every customer. It will mean 10,000 different things to 10,000 different people, but each of them will feel they understand your brand perfectly. And that it understands them, as well.lives. But Red Bull? Its only active ingredient is caffeine. A cup of coffee gives the same kick. An Emotional Pulsar is the key to Red Bull's triumphant profits. You can apply the same winning strategy.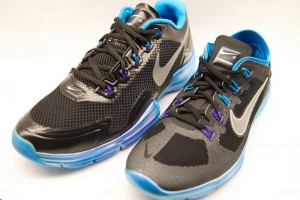 A modern master of Co-Created Realities is Nike. But a co-created reality was also used by the most successful touring band in American history. (Can you guess which one?)
A precise understanding of Co-Created Realities also reveals the answers to a critical question: How do you continually intrigue clients, consumers, and the public with your brand –– and/or yourself, if you are the brand?
---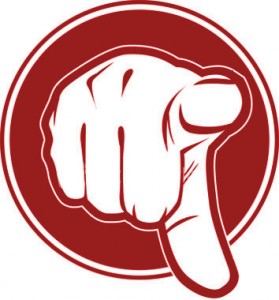 DAY 2 – MORNING (Sun. June 16) / 9:00am to 12:45pm
Session by Mark Anthony Bates
A CASE STUDY CALLED "YOU"
In this section, speaker and business coach Mark Anthony Bates will do publicly what he normally does privately: work one-on-one with you to help you grow your business.
We're looking for six volunteers who are willing to share with Mark and receive his game-changing coaching in front of the group.
Please fill out the questionnaire and send it in, and Mark will chose six people who represent a cross-section of challenges that speakers face.
Of course, we don't want you to share anything confidential. But since Mark usually charges $25k per day to work with his clients, this is a rare opportunity to get help from a world-class speaking and business coach, advice that can have a widespread impact on the future growth of your enterprise.
Additionally, Mark will also touch upon:
How to design a TED talk.
The art and flow of speaking with authenticity.
How to deliver a truly impactful three-minute presentation.
---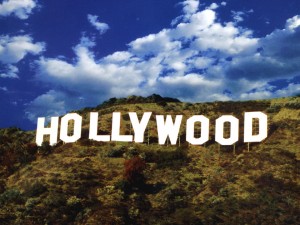 DAY 2 – AFTERNOON (Sun. June 16) / 1:45pm – 6:00pm
Session by David Freeman
USE HOLLYWOOD TECHNIQUES TO TELL YOUR OR YOUR COMPANY'S STORY
(And master Logical-Emotional Flicker and Logical-Emotional Layering )
(No theory, just drills.)
Be the most compelling and memorable speaker at any conference.
If you just give people facts and numbers, unless those facts and numbers are crucial for someone's pressing, urgent needs, they'll ignore or forget everything you say. You'll get lost in the crowd.
What people don't forget are stories that move, intrigue, and inspire them.
In well-made Hollywood films and television shows, you can't turn away. Techniques are used, addressed completely at your unconscious and subconscious, that keep you riveted.
In this concluding section of the event, you'll learn and practice over a dozen ways to present your story or the story of your company in ways that keeps others spellbound and moved.
You'll practice and master:
Secrets of persuasive speaking.
How and when to introduce congruent and divergent story elements to keep audiences highly engaged.
How to weave unexpected, evocative components into presentations so your presentations have emotional depth and richness that linger in the heart and memory.
A variety of techniques for getting people to like you from the very first word to the last word you utter.
Different ways of telling the same story, to give your brand depth and keep people intrigued. You'll always stay relevant.
Addressing different personality types in the room so that each feels you're speaking their language.
But there's more:
Beyond Hollywood: Logical-Emotive Flicker and Logical-Emotive Layering
If you want people to assess the strengths, limitations, and the applications of your brand, then appeal to their left brains.
That's important –– but that's it. You need to reach their right brains if you want to induce people to become passionate about you or your brand.
The techniques you'll learn will allow you to ––
Intrigue people with you and your brand.
Have your presentations and your brand move people.
Inspire them with you and your brand.
Get them excited and passionate about you and your brand.
Have people feel uplifted by you and your brand.
Like and appreciate you your brand.
Be delighted by your presentations.
Feel empowered by you and your brand.
Feel that you and your brand are cool.
Empathize with you.
Think about big ideas you present.
Embrace fresh perspectives you offer so they are transformed.
Have your brand become part of their identities and professional lives (the way, for instance, a favorite car or clothing brand is for many people).
Become loyal passionate evangelists for you and your brand, and recommend you or your brand to their colleagues and friends.
Find your brand unforgettable and remember you as a speaker.
All of these involving lighting up the right brain. Left-brain messaging won't lead to any of them.
The most memorable lines from Martin Luther King's most famous speech began with: "I have a dream…"
Big ideas. Fresh perspectives. A moving and memorable speech. And he's talking about dreams. This is one of the languages of the right brain.
Abraham Lincoln's most famous speech, the Gettysburg Address, begins with: "Four score and seven years ago…"
Big ideas. Fresh perspectives. A moving and memorable speech. And he's using prose that sounds like poetry. Poetry is a language of the right brain.
There's no need to be a statesman nor use poetry to be a compelling and unforgettable speaker that leaves audiences jazzed, inspired, and hungry for more.
Freeman will augment some of the techniques offered by Bates by deconstructing talks by some of today's most engaging and exciting TED speakers and other electrifying keynote presenters.
He'll reveal a wide body of techniques for gabbing and audience from the start of your talk to the end.
The only point, however, in examining what's done by superstar presenters is so you too can easily and consistently be stellar presenter, with your own style. Which leads us to…
Logical-Emotive Flicker and Logical-Emotive Layering
Logical-Emotive Flicker means, when giving a talk, utilizing a quick vacillation between left and right brain messaging, often every several seconds, that makes people feel informed, moved, and magnetized toward your brand all at the same time.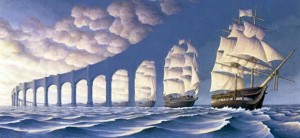 Logic-Emotive Layering involves forward both types of messaging at the same time.
There's a dozen distinct right-brain techniques that can and should be used to create a Logical-Emotive Flicker and Layering. You'll practice and master them in this section.
Freeman will also show ways of using Power Point so that the images, text, and flow increase the power of these techniques
This section is the completion of what was begun in the morning of Day 1. Having taken both sections, you'll know how to captivate and move others with both your presence and your story.
In a cluttered world of fractured attention, you'll get noticed and rock people's worlds.
---
Special Bonus Section, the day after the event (No extra cost)
MONDAY MORNING (APRIL 30) / 9:00am to noon
Session by David Freeman
HOW TO INTRIGUE AND EXCITE WITH A TECH COMPANY'S BRAND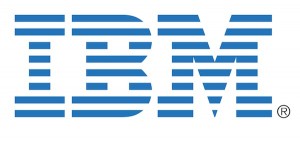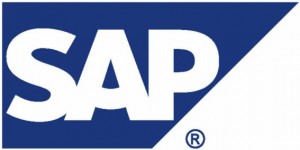 How can a technology company (or a financial institution or any other company that people might not describe as breathtaking) create a brand that's intriguing and deeply emotionally engaging?
Even in B2B marketing, your clients are people too and respond to superb branding. With Sherlock Holmes precision, Freeman will analyze the branding of three technology giants –– SAP and Oracle, whose branding efforts are seem scattered and forgettable when compared to IBM (although SAP is trying to fix the problem).
IBM knows how to combine information with branded messages that sneak under the emotional radar and inspire clients.
In this dynamic and highly visual presentation, Freeman will reveal what, in these three companies' branding, works and why –– and what's dead on arrival.
Freeman will also delve into the subject of exploiting corporate videos for websites and YouTube. They used to be, and often still are, painful snoozefests, or filled with pretentious boasts to nonexistent enthralled audiences that CMOs and brand managers hallucinate are out there somewhere.
He will show how, with the adroit injection of subtle storytelling techniques, this communication form can be elevated into something riveting, effective and new, and wielded the way Itzhak Perlman uses a violin.
This is an optional bonus session because the content may not apply to all the attendees.
That being said, if your company doesn't equip adrenaline-drenched mountain climbers, nor fling satellites into the stratosphere, you're likely to pocket some profound lessons and powerful branding techniques from this incisive presentation, as well as techniques for greatly enhancing your speeches and presentations.
Note: A useful workbook will be provided to all attendees. However, we request that you don't photograph the slides nor record the sessions. That being said, Freeman will allow a few key, particularly dense slides to be photographed.
Also, as the noise from typing distracts the speakers and other attendees, please don't use your laptop for taking notes (although using them during breaks is of course fine). Instead, we suggest you bring paper and that wonder of finely tuned analogue writing technology, a pen. The speakers will go at a pace that ensures you capture all information and techniques.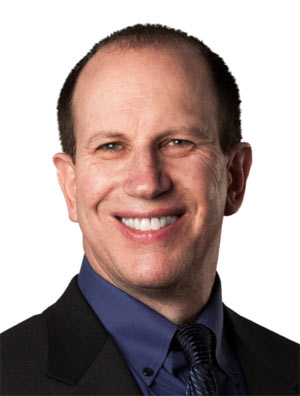 DAVID FREEMAN
David Freeman, with deep roots in storytelling and emotional immersion, currently consults half time for Arria Natural Language Generation, a cutting-edge technology company based in London and Auckland. He splits his remaining time between other branding and speaking engagements.
He's best known for the creation of "Emotioneering"™, a codified body of over 1000 techniques for creating unique and emotionally engaging brands and stories.
As a speaker and a consultant he regularly crisscrosses the world, from L.A. to Beijing, from London to Seoul, from Cape Town to Stockholm, from New York to Oslo, and from Mumbai to Paris.
The success he'll bring you is the success he's brought others. Here are just a few examples:
CBS RADIO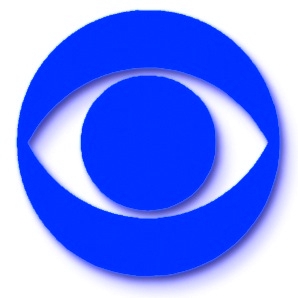 David helped CBS Radio and Sparknet Communications define a fun but mystique-laden brand personality for their national radio format called "Jack FM." Consequently, the Los Angeles CBS Jack FM station (93.1 FM) became the most popular and most profitable non-Hispanic radio station in L.A. for the highly desired 25-54 age bracket.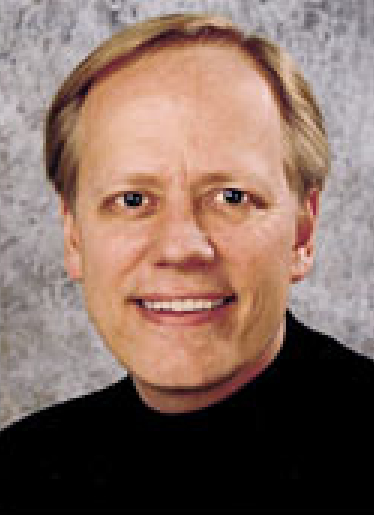 "David helped us analyze our brand as if it was a complex, multifaceted character, and then showed us a multitude of precise ways to have our brand's "personality" reach our public. We found his insights hugely beneficial in developing the world and character of Jack FM.
"Our group of experienced radio programmers found that David gave them a host of new tools which they immediately channeled into practical action. We are utilizing David's insights and techniques daily, with great results."
–– Kurt Johnson, VP Programming, CBS Radio
TYSON FOODS, INC.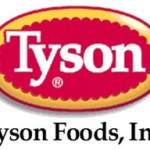 "David brings a rare and valuable perspective that helped us rethink our relationship with our customers.
"Our company, like other Fortune 100 companies for which I've worked, was a bit calcified –– oriented toward facts and figures but not the reasons behind their rise and fall, which are the emotions our customers feel when they like, or are turned off, by a brand. We needed to become more nimble, relevant, and connected.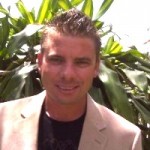 "And so we brought David on board to do what I call a "DNA transfer" of his processes to the rest of my marketing team. As a result, David's methodologies and case studies drive a lot of how we now position to customers today and into the future.
"You can't get this from the best MBA grads or agencies. They see what's on the surface; David understands what operates underneath."
–– Tom Pellizzetti, Sr. Innovation Manager, Tyson Foods
MODERN TIMES GROUP – Sweden's largest media company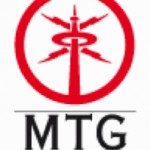 I saw David Freeman teach a class on branding in Austin that really energized and clarified some of my thinking about ways to create emotional engagement by reaching consumers on a subconscious level. I work for Sweden's largest media company, and we invited David to Stockholm to offer his class to some of the many agencies in town with whom we often do business.
"300 people showed up, packing the room — Creative Directors and other top creatives from big agencies like DDB and Young and Rubicam, and from lots of medium-sized and small agencies too.
"These are people who create brands for a living — and yet all the material David showed them and the techniques he taught were completely new. We'd never seen everyone in advertising in Stockholm gather in one place before, but they turned out for David. It was definitely a first.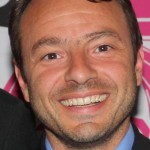 "We'd promised the attendees David would live up to his reputation and give them a dynamic talk filled with powerful branding techniques. He delivered on those promises and went beyond them, offering numerous fresh insights that these agencies could put immediately to use. The warmth, fun, and aesthetics he brought to the presentation were the icing on the cake."
–– Tomas Bacoccoli, Vice Commercial Director, MTG Media
Freeman came to branding by way of a deep study of over 1000 techniques behind great storytelling that are addressed completely to the audience's subconscious.
He teaches "Beyond Structure" one of the most popular storytelling classes in the world, aimed at screenwriters, script development executives, directors, and producers –– as well as brand managers and ad agency creatives and executives.
Freeman has taught at film studios, television companies, and video game publishers across the globe. Countless major Hollywood and British writers, directors, and producers, as well as famous video game designers and executives have taken the training.
"'Beyond Structure' is without question the most valuable class I've ever taken. Over the years, I've recommended it to aspiring screenwriters and pros alike. I can't think of anyone who wouldn't stand to benefit from learning the techniques that David teaches."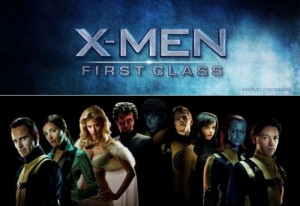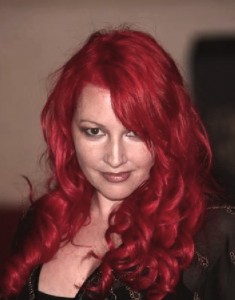 –– Jane Goldman, screenwriter of "X-Men: First Class," "Kick-Ass," "The Debt," "The Woman in Black," "Stardust," and the upcoming sequels in the "X-Men"
and "Kick-Ass" franchises.
MARK ANTHONY BATES
Bates is the Yoda of speaking coaches. He doesn't just turn people into stellar speakers; he helps them tap the Force within.
Bates zeroes in on what makes a person's presence unique. He then helps tailor the message they're delivering so that it's amplified by the individual's unique personality and gifts –– but he also helps them aim their talk to the specific audience the speaker wants to address.
When a speaker is connected to himself or herself, connected to the audience, and on point with the right language, then magic ignites in the room. The result: impact and sales.
Bates has presented on stages around the world and coached people from 32 countries, so he's familiar with a wide variety of cultures. This gives his clients an edge when they're presenting their message on a global level.
For the last decade, Bates has not needed to advertise his skills. Work from referrals alone have kept him more than busy.
Although all of his clients are well known in their respective markets, some of his better-known clients coaching and marketing consulting for are:
Delta Airlines (former Northwest)
United Airlines (former Continental)
McGraw-Hill Publishing
MGM/Mirage Resorts
Rich Dad Education
Trump University
T. Harv Eker's Peak Potentials
and the list goes on…
"I've been around the block and considered one of the top Life Coaches in the industry and Professional Speaker, so I'm uniquely qualified to assess the skills of people in the speaking and coaching industry. Let me tell you, every time I speak with him he gives me a little piece of wisdom and advice that I can absolutely use right away. If you can get lucky enough to some time with this man…do it!! I love him!
–– Rhonda Britten, Emmy Award-winner, repeat Oprah guest – has been seen in over 600 episodes of reality television, authored four bestselling books including her groundbreaking "Fearless Living" and is the founder of the Fearless Living Institute.
"Mark Anthony is a traffic coach and speaker! He has helped me energize and give me tips on my speaking abilities to groups around the globe. I would highly encourage to listen to him whenever possible and hear has to offer!"
–– Frank Shankwitz, Founder, Make-A-Wish Foundation
"In the fifteen years I've been speaking and training and putting on events with some of the world's top Personal Development and Business Coaches I've never meant anyone quite like Mark Anthony. In just 30 minutes, he shared enough tools and strategies with me to make a huge difference in the outcome of our business model and events! Just when you think you know it all, Mark Anthony takes it up to a whole new level!"
–– Erick Swanson, President/CEO/Founder of Universal Seminars